Weebly is a San Francisco, California based company that was founded in 2006 with the mission to help people put their information online quickly and easily. We now enable 3 million people to easily create personal sites and blogs or establish web presences for businesses, weddings, classrooms, churches, artistic portfolios, and more.
In early 2007, the Weebly founding team joined a seed funding program called Y Combinator and began working full-time to make the Weebly service spectacular. We were proud to be named one of TIME's 50 Best Websites of 2007, and have continued to improve Weebly's feature set and ease of use.
Weebly is backed by some of the most
knowledgeable angel investors in Silicon Valley, including Ron Conway of Baseline Ventures (original investor in Google), Mike Maples, Aydin Senkut, Rajeev Motwani and Paul Buchheit (creator of Gmail).
To read some articles written about Weebly, check out the following links:

Cool Features
Choose from a variety of elements like videos, photo galleries, maps, forums, contact forms and more!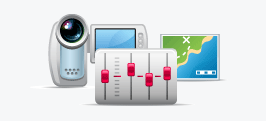 Help Us Help You
Our affiliates program allows our users to pad their pockets by referring their friends & family to Weebly.